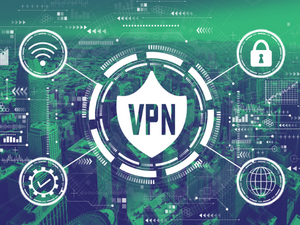 Virtual private networks (VPNs) are used to give users remote access to resources on corporate networks. However, several factors have revealed incompatibilities between VPNs and Zero-Trust security systems.
Businesses are worried that VPNs are becoming a severe threat to their operations. According to a report by Zscaler, nearly half of information technology professionals have seen an increase in VPN attacks since moving to remote networks.
The Zscaler report surveyed more than 350 information technology experts working with international workforce companies. 65% of businesses are considering VPN alternatives, and 80% of those are actively pursuing a Zero-Trust security strategy.
What is Zero-Trust Security?
According to the Zero-Trust security concept, trust cannot be given to any user, device, or web app. Therefore, unlike a security infrastructure built on a VPN, every data exchange can be considered a threat.
The Zero-Trust security concept is founded on three main ideas. The first step is to verify, authenticate, and approve every connection attempt consistently.
A second step is reducing risks; users and applications should only have the necessary access to complete their jobs.
Finally, a Zero-Trust architecture is created to minimize the impact of attacks and breaches.
Recent high-profile breaches are showing VPNs have become a frequent target of cybersecurity attacks. Using a Zero-Trust architecture can help safeguard against the evolving threat landscape.