Ongoing Cybersecurity Training, Accessibility, Quick Response

We have experienced several big benefits since hiring Spirit Technologies. A standardized IT system, ongoing phishing and cybersecurity training, and great firewall protection are just a few that come to mind.

I highly value Spirit Technologies' accessibility and quick response. The team is always patient and their ability to explain things clearly has been very helpful.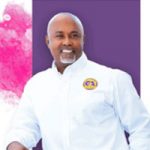 Michael Nozile
President & CEO
Gang Alternative
Miami, Florida
Unparalleled Level Of Service And Response Time

I used to handle all of my company's computer issues and IT setup. With Spirit Technologies I am able to relieve myself of all IT problems and have more free time to focus on more important matters in my business.

Spirit Technologies' response time to our requests is outstanding. They are highly proficient and always follow up to ensure a problem is resolved.

The level of service we get from Spirit Technologies is extremely efficient and I don't think you will find that in other firms today.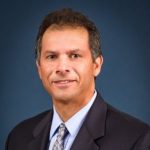 Mike Bou-Sliman
Managing Partner
Naples Hotel Group
Naples, Florida
Security, Optimized Technology, Fast Response Times

The services and support Spirit Technologies provide have reduced risks for our organization. Our technology is optimized and we know we are not in danger of information leaks.

Spirit Technologies has faster response times than any other IT company we have worked with in the past. They work closely with us, are attentive to our needs, and solve IT problems swiftly.

When you choose Spirit Technologies, you receive great customer service and professionals that know what they are doing and walk you through your questions and concerns allowing you to focus on the implementation of your organization's mission and vision.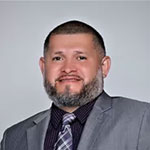 Jose Martinez
Vice President & COO
Hope for Miami
Miami, Florida
They Go The Extra Mile and Are Always Just A Phone Call Away

I am very grateful for the work Spirit Technologies does. They took over a real mess left by a previous IT company.

With Spirit Technologies I know my data is always protected. During hurricane Irma they even got me internet via Satellite because all the landlines were down!

The Spirit Technologies team is very friendly and responsive. These guys go the extra mile and are always just a phone call away.

Don't even think about hiring another IT company! Spirit Technologies is the only company you can trust with all your critical information.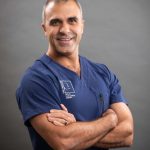 Dr. Ramon Perez
Owner
OMS Associates
Davie, Florida
Exceptional IT Support For Over 20 Years

We have worked with Spirit Technologies for over 20 years. With offices in two time zones and on different continents, our need for 24/7 support is beyond just a marketing line written on some IT company's brochure. Spirit Technologies always provides true 24 hours a day, 7 days a week service for us and our employees.

Spirit Technologies' deep know-how of both hardware and software issues and their personalized service is better than any other IT company.

Don't wait until IT issues block your systems. Give these guys a call and find out what REAL IT support is!
Enrico Popescu
Principal
Architectura Group Miami
Hallandale Beach, FL
I Can Sleep Well At Night Knowing We Are Always Taken Care Of

The single biggest benefit since having Spirit Technologies take over our IT has been the comfort and security knowing their team is always there when we need them.

Spirit Technologies goes above and beyond our IT needs and looks at the bigger picture. They take an active role in keeping things current and up-to-date. They are exceptional at communicating with us and always respond promptly.

I sleep well at night knowing our systems are integrated and running smoothly, our data is secure and backed up and Spirit Technologies is always there when we need them.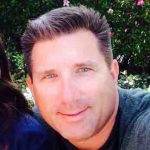 Jason Conner
CEO
Ted Conner Landscaping
Pompano Beach, FL
Highly Responsive, Available, Easy To Work With

The biggest benefit to our company since having Spirit Technologies migrate us to Office 365 and SharePoint has been improved collaboration among the team. Everything is fully integrated and we have increased ability to work efficiently in a fully remote environment.

If you need an IT firm that is responsive, available, and easy to work with - call Spirit Technologies.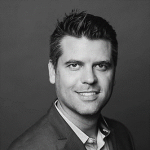 Brian Jameson
Partner & Co-Founder
echogravity
Hoffman Estates, IL
Quick Response, Professional, Like Part Of The Family

I absolutely love the Spirit Technologies team! They are a great group of IT professionals.

With Spirit Technologies I know we are a priority. They respond quickly and understand my not-so-good questions without making me feel like a dummy.

Having Spirit Technologies take over our IT has been the best decision. They are personable and helpful; the best family to be a part of. Give them a call, you won't regret it.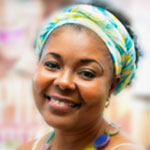 Carline Nozile
Program Director
Gang Alternative
Miami, Florida
Like Having Our Own In-House IT Experts

Spirit Technologies provides a team of experts rather than just one employee, allowing more hands on deck and quicker response time. This is hugely beneficial for a growing company. Spirit Technologies works closely with our team and feels more like an in-house IT department.

Spirit Technologies provides phenomenal cost savings compared to building an IT department internally and saving us time in hiring, training, and possible employee turnovers.

With Spirit Technologies as your IT partner, it's like having a first-class IT employee from day one, allowing you to allocate your time and resources to more important matters in your business.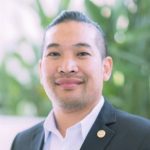 Lance Suksiriwong
VP Sales & Revenue Management
Naples Hotel Group
Naples, FL
Excellent Service, Knowledgeable, Always Go The Extra Mile

Argelys and the Spirit Technologies Team always go out of their way to assist anytime, whether you are working late or early.

They are completely knowledgeable about their craft and will always find a creative solution to the challenge.

Argelys has been a lifesaver to me many times and I highly recommend him and Spirit Technologies. They deliver excellent service but more importantly do it with kindness, consideration, and a willingness to go the extra mile.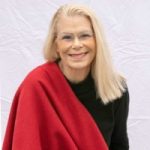 Colleen Adams
Founder and Executive Director
Empowered Youth, Inc.
Miami, Florida
Remarkable Commitment To Their Clients

It's not every day that one comes across a professional who also has a giving spirit like Argelys Peña.

I highly recommend Argelys and his team of experts at Spirit Technologies to provide IT support that's reliable and professional. Their commitment to going above and beyond is remarkable!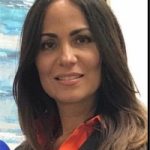 Sandra Sanchez, MBA
Non-Profit Consultant
Fort Lauderdale, FL